Sample MSN for Part B services (continued).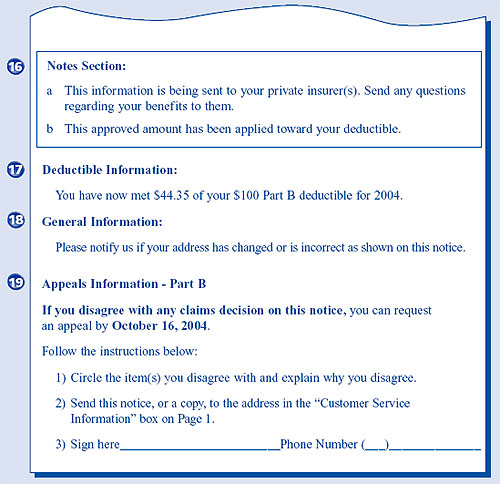 16. Notes Section: Explains letters in (14) for more detailed information about your claim.
17. Deductible Information: How much of your yearly deductible you have met. The deductible is the amount you must pay before Medicare starts paying for your care.
18. General Information: Important Medicare news and information.
19. Appeals Information: How and when to request an appeal.